teen news has the exclusive story on how the massive fire at the jersey shore started earlier today around 2:00 PM EST. the events described in this teen news exclusive are 100% true, trust me.
Two teens were seen walking on the boardwalk earlier this afternoon, an eyewitness claims that they were both "wearing snapbacks" and "were probably under the influence of marijuana".
Local boardwalk authorities who hate to be called "fake cops" picked up the two suspects about an hour ago and interviewed them.
"did you guys start the fire?"
"we didn't start the fire...."
"so who di-"
"IT WAS ALWAYS BURNING SINCE THE WORLD'S BEEN TURNING"
if you don't know him, you're probably cool
Indeed that "trolling" was odd because teens generally would refer to Billy Joel as "gay".
*teen lights up a cig*
"but seriously it wasn't us maaaaaaan"
After the officer in charge realized these teens smoked cigarettes he was able to successfully force a confession out of them after holding their cigarettes away from them for forty five minutes.
"WE WERE JUST SMOKING CIGS MAN"
"YEA MAN GIVE US BACK OUR CIGS"
"WE DIDN'T REALIZE GASOLINE WAS THAT EXPLOSIVE MAN"
"YEA MAN WE DIDN'T WANNA BURN DOWN THE JERSEY SHORE"
"YEA BRO WE BANG BITCHES HERE, I LOVE SNOOKI AND SHIT"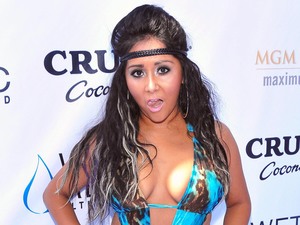 a fictional character from the "jersey shore"
Because the teens didn't have any identification on them, teen news cannot release their names under their potential protection as minors. A drug test on the two teens showed that they were indeed "stoned" but not "half as baked as the boardwalk."
For more developments on the story check twitter
here