In the second segment of this two-part travel guide for teens we'll look at the worst cities for teens to live in, visit, or be honest about either of the first two.
5) New York, New York
The city's nickname, the "Big Apple", might trick you into believing this is a great place for teens because of that age group's "iPhone or die" agenda. However, if you've ever been to New York City you'd know it's just a bunch of tourists walking around a lego store acting like it's a national landmark. To the lego store's credit, it's pretty neat. The worst part about New York is the price you pay to be there, literally, it's fucking expensive. Teens live through "the struggle" and are not too fond of coughing up $12 for a pack of cigarettes that's just going to make them cough anyway.
"wanna smoke a cig on the Empire State Building?"
"i'm not a millionaire dude"
4) San Francisco, California
San Francisco is pretty, but being "pretty" often makes you "gay", which gets us into the crux of the problem with this Bay Area location. YOU CAN'T SAY GAY IN SAN FRANCISCO. You can, but you can't, just like you can't run onto a major league baseball field but if you're "wasted and fiending for bitches' attention" you can. The average teen calls between 30 and 50 things, places, or people "gay" every day, and with all the sensitive politically correct liberals running around San Fran it's almost impossible for teens to just be teens.
"let's go on the trolley"
"nah dude, that's mad gay"
"SHHH DO YOU KNOW WHERE WE ARE, YOU CAN'T SAY THAT"
3) Baghdad, Iraq
This is more of a social stigma than an actually educated opinion but teens do not want to go to Baghdad. I'm sure there are some cool things to do in Baghdad, but nobody really cares. Teens get hype from shows like "Homeland" and movies like "Zero Dark Thirty" and take this terrorism stuff pretty seriously.
"baghdad is sus"
"isn't that in iraq?"
"yea. iraq. lol. iraq in the bitches. lol. "
"sweet wordplay dude"
2) Cleveland, Ohio
Does Cleveland need a reason to be on a "Worst Cities" list?
"[ANY POSSIBLE STATEMENT]"
"…that's worse than cleveland"
1) Fargo, North Dakota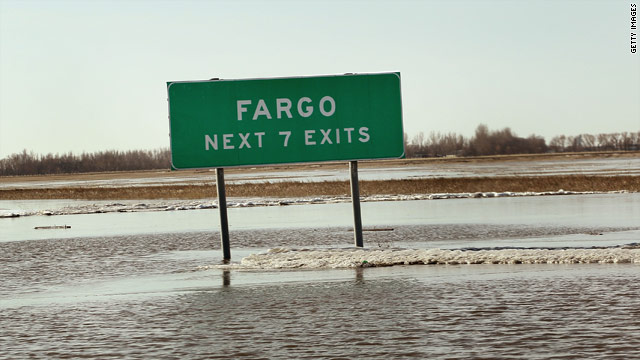 Fargo is actually the largest city in North Dakota, whose state motto is "we're boring". Anyone from Fargo will tell you that their Facebook conversations largely consist of "telling each other how bored we are" and their most popular tweets are along the lines of "**** fargo" and "seriously **** fargo". Teens hate boredom and irrelevance, therefore teens hate Fargo.
"i'm from fargo"
"where's fargo?"
"it's in north dakota"
"where's north dakota?"
"it's above south dakota."
"whe-"
"NEVERMIND."