Due to the ever growing concern of serious injuries in the National Football League the league has decided to prohibit professional players from taking part in kickoff returns. In order to prevent future lawsuits to players under contract, NFL teams are searching from amateur pools to play in a crucial part of the game that fans can't bear to see removed from the game.
NASHVILLE, TN - "My dad always wanted me to be a football player, but I could never make the team. I just hope this will finally make him proud and potentially bring him back from the dead." Jacob, a 5'2" 110 lbs. sophomore, was in no pads among thousands of similarly built boys at the Tennessee Titans practice facility in Nashville. They were in the third and final stage of the tryout process which involved them taking full speed hits from actual NFL players and seeing who "survived".
one teen dead
Stage 1 involved removing all the entrants who actually looked "capable or more than capable of sitting on the bench of a junior varsity high school football team". Step 2 involved the remaining teens to sign a waiver expressing that they "knew the risks associated with getting hit with no protection against the most impressive physical specimens in the world" and that their "relatives are not allowed to file a wrongful death lawsuit against the league".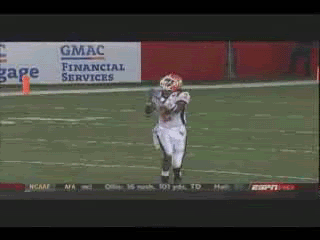 one teen dead
"We'll take anyone." The Tennessee Titan Assistant Coach who was in charge of the tryouts expressed to teen news, "Cripples, mentally challenged folks, even babies, the average NFL fan just wants to see someone get f***ed up and with this new rule we expect to get some people seriously fucked up." (Because of contract law babies and "mentally challenged folks" were not allowed to participate in the tryouts because they lacked the capacity to understand the terms of the contract. However, cripples were fair game.)
one teen dead
Anonymously, a team executive stated "we expect to pick up about 500 scapegoats. About 300 will probably die or be in a coma before the season begins, and we expect to lose about a handful a week to the same causes."
ARE YOU READY FOOTBALL FANS!? It's about damn time violence returned to the sport and ended the pussification of the National Football League.